ESAIAS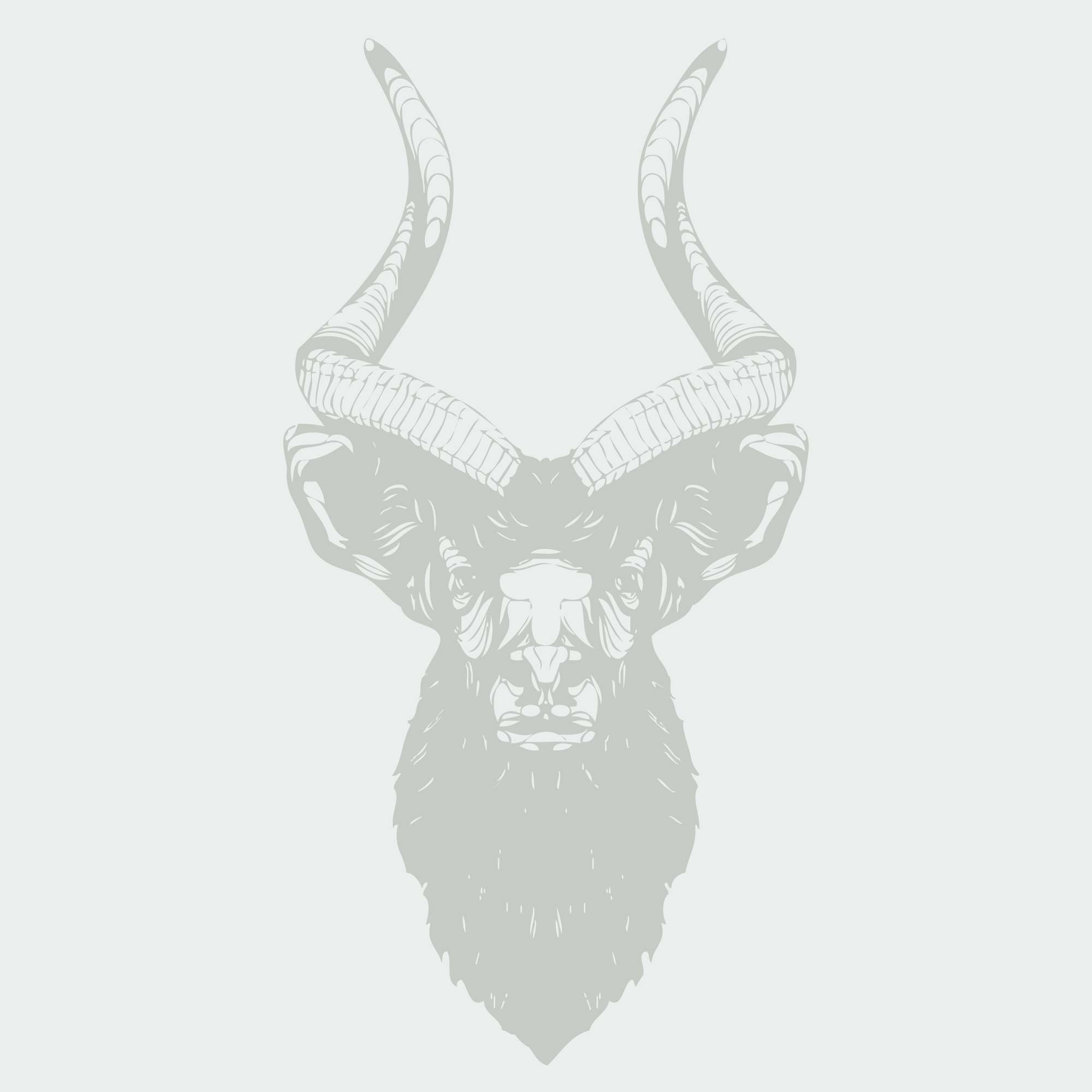 Our Noble Leader collection art print has been designed by South African artist, Esaias.

Esaias has worked in township communities for years developing youth and supporting
developing art. He has a big heart, an eye for the peculiar, a passion for culture and connects with others through the flavours of Africa.

Our new collection characterises the nobility and character of community leaders as brought to life through the symbolic influence of the African Kudu in the wild.

Noble Leader

For many tribesmen, the Kudu is considered a leader; stature in his manner and impressive in how he leads his herd.

Kudus are magnificent animals, with distinctive markings such as stripes and perfectly twisted horns. These spectacular head ornaments grow as long as 72 inches and have long been prized in Africa. In some cultures the horns are thought to be the dwelling place of powerful spirits and in others they are a symbol for male potency. On account of the spiritual connections, many tribesmen protect this sacred animal and celebrate his nobility.

The greater Kudu is rarely aggressive in the wild; another leadership quality and silent strength. In establishing dominance, the Kudu makes himself look as large as possible until the other is impressed and backs away. He stands tall and strong amongst his herd and is well respected.

Their cryptic colouring and markings protect Kudus by camouflaging them. If alarmed they strategically stand still and are very difficult to spot.

Although at times quiet and unassuming, this beautiful animal harnesses much love on the African continent. His noble ways, spiritual connection and strong leadership qualities prize the Kudu as an aspiring animal and a noble leader.

Esaias explains his art:

The Noble Leader collection characterises the power and nobility of the Kudu.

"I believe the Kudu represents a silent strength in community we can all learn from."

Courage and humility sets the leader apart from the rest. With vision he leads his family, with kindness he guides them and with love he wins their hearts. They are awed by his strength. Through wisdom he provides, and if threatened, he will protect his own.

"For many tribesmen, the Kudu is considered a leader; stature in his manner and impressive in how he leads his herd."
Take a closer look at the Noble Leader collection, inspired by Esaias's artwork, 
HERE
.