THE FOUNDATION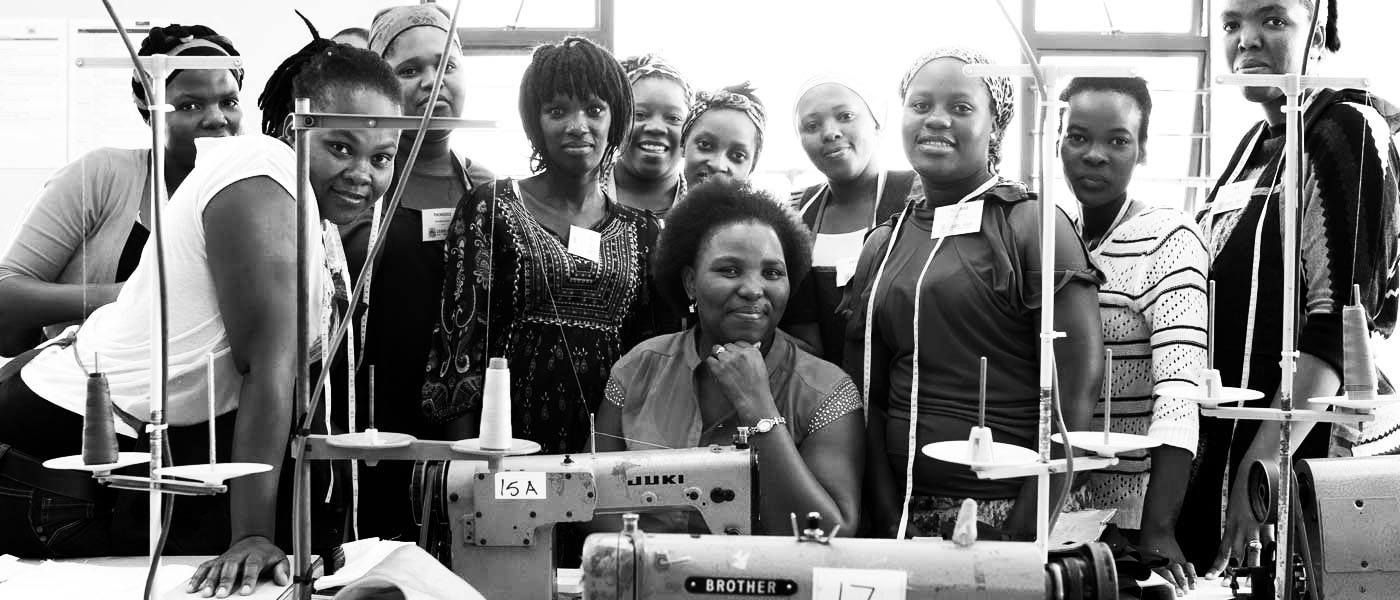 Our Rhumaa Foundation was created at the onset of the business because it lives at the heart of the Rhumaa idea and concept.
Rhumaa aims to produce fashion that means something. Every time a purchase is made, 5% of our turnover goes to the Rhumaa Foundation.
Our goal is to help young individuals from developing countries improve their skills and talents so they have a better chance of finding a job, whether this be in the arts or industry related fields.
We closely partner and cooperate with 'Learn to Earn', who are a skill development and job creation organization in South Africa. They seek to develop unemployed people socially, economically, emotionally and spiritually.
EVERY TIME A PURCHASE IS MADE, 5% OF OUR TURNOVER GOES TO THE RHUMAA FOUNDATION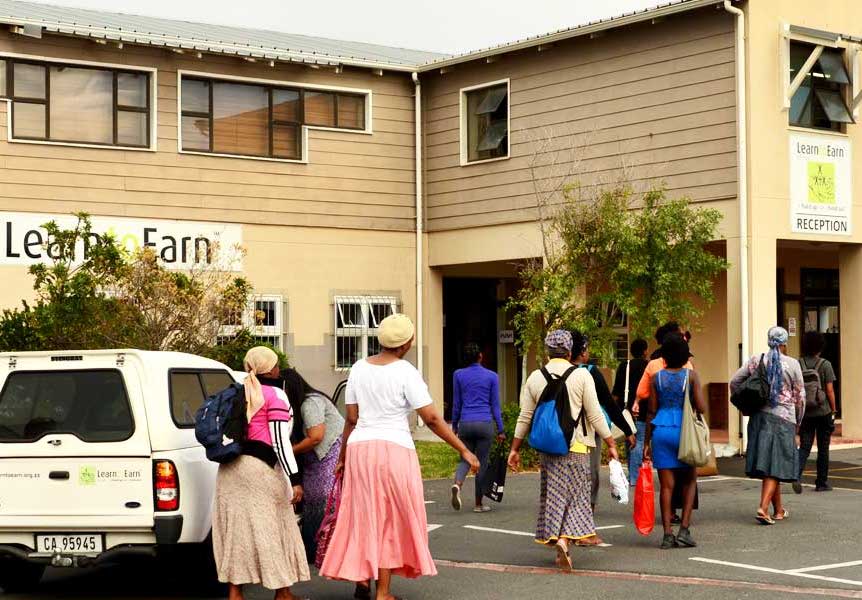 Their skills development and training centers are based in an informal settlement area of Cape Town called 'Khayelitsha'. Here, they aim to minimise unemployment and other legacies of injustice in South Africa.  Since 1989 they have trained more than 10 500 unemployed people with market-related skills.
It feels incredible to work together with an organization focussed on development as passionately as we are. 
There are different ways to get involved with the Rhumaa Foundation.  Help share our news and campaigns in social spaces, start your own campaign or Donate. Everyone deserves a chance. Talent comes from all corners of the globe. 
We need the help of everyone, so we can help those who need it most.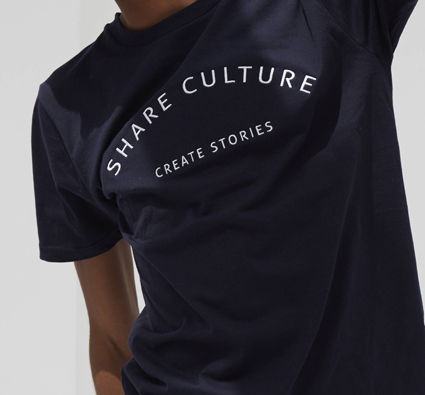 BUY A RHUMAA GARMENT
When you buy a Rhumaa garment, you help donate to the Rhumaa Foundation. 5% of our overall turnover per quarter is calculated on all purchases made during this period and then presented as a donation to projects in South Africa.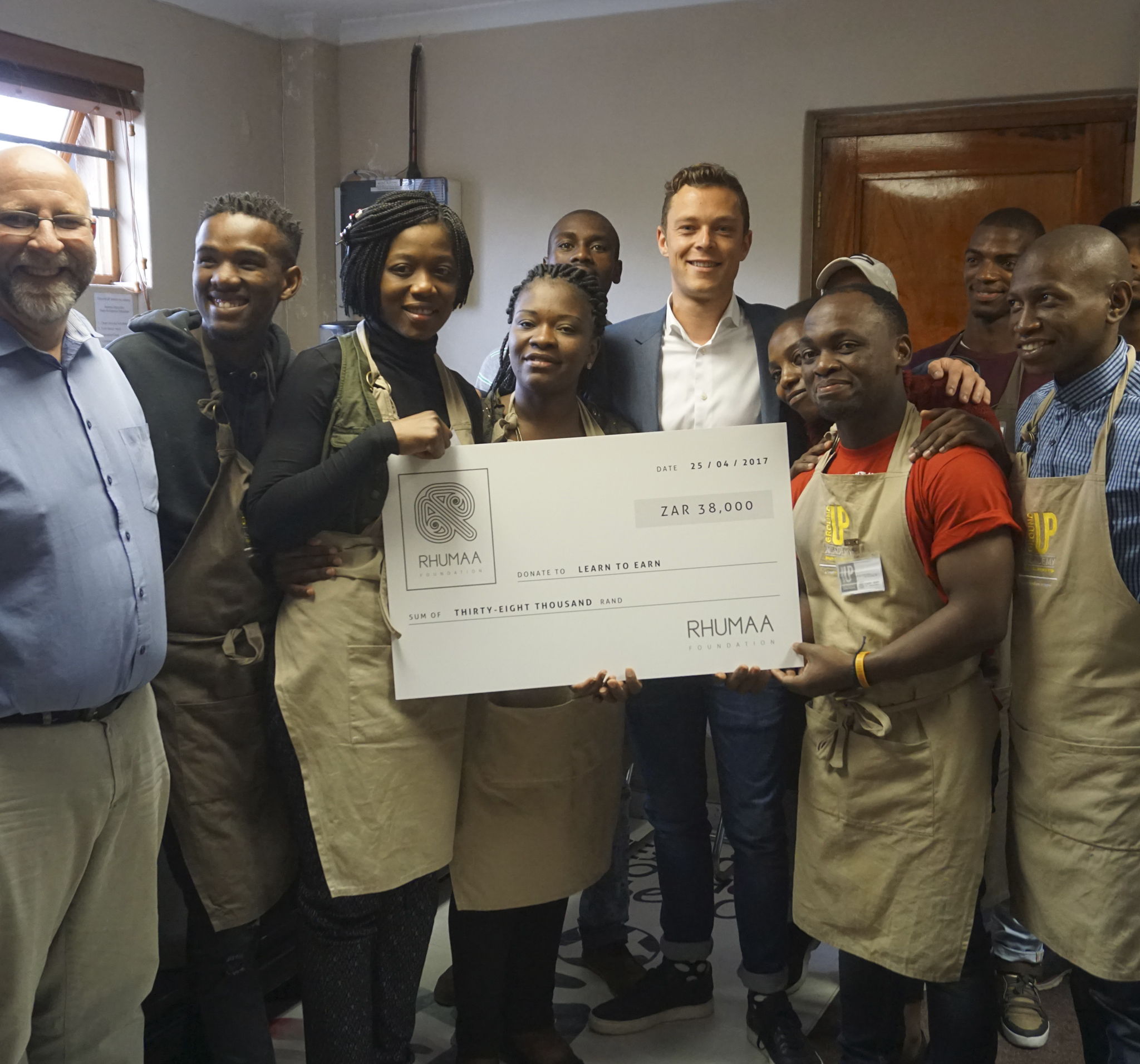 DONATE
We rely on the goodwill and generosity of people like you to grow our efforts in helping others less fortunate in the world. With your support, we can build a love for diversity, change and skills development well into the future.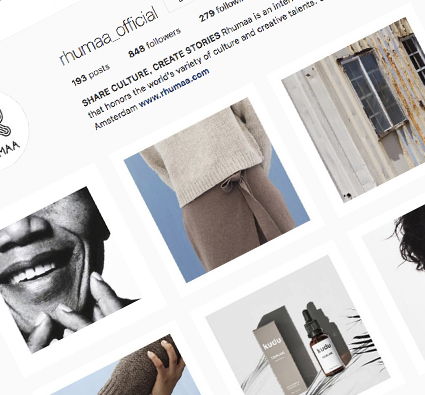 START YOUR OWN CAMPAIGN
We all want to make a difference but sometimes don't know how.  If you have an idea to help your community or the whole planet, then start your own social media drive, your own petition or your own event to make that change happen.  Remember to share your efforts with us. We will help promote like-minded projects and celebrate small wins with you. #rhumaafoundation
Meet Olwetu Mavuso, a 25 years old sewing graduate from Learn to Earn. Our recent donation to Learn to Earn helped this bright and confident young woman to get on her way to big, bold places. Her dream is to join her mothers traditional Xhosa clothing business and introduce a modern edge with her new skills.
Seeing Owletu's enthusiasm, passion and the joy that comes with it is an encouragement for us to continue the Foundation's work. We feel honored to be able to help young women like Olwetu get going in life and career. We wish her and her mother so much succes!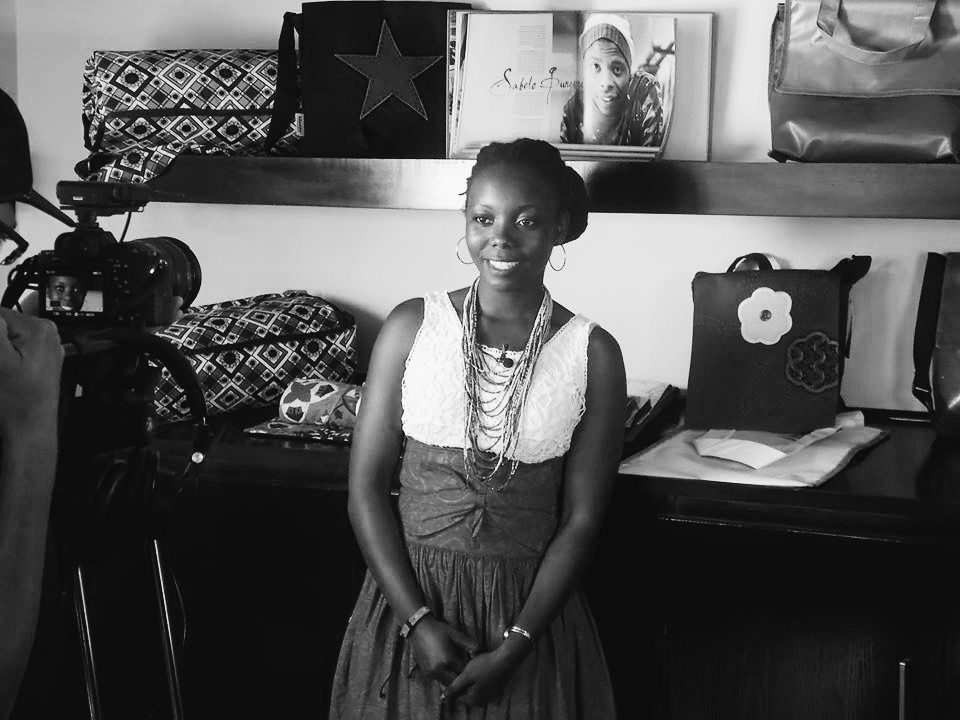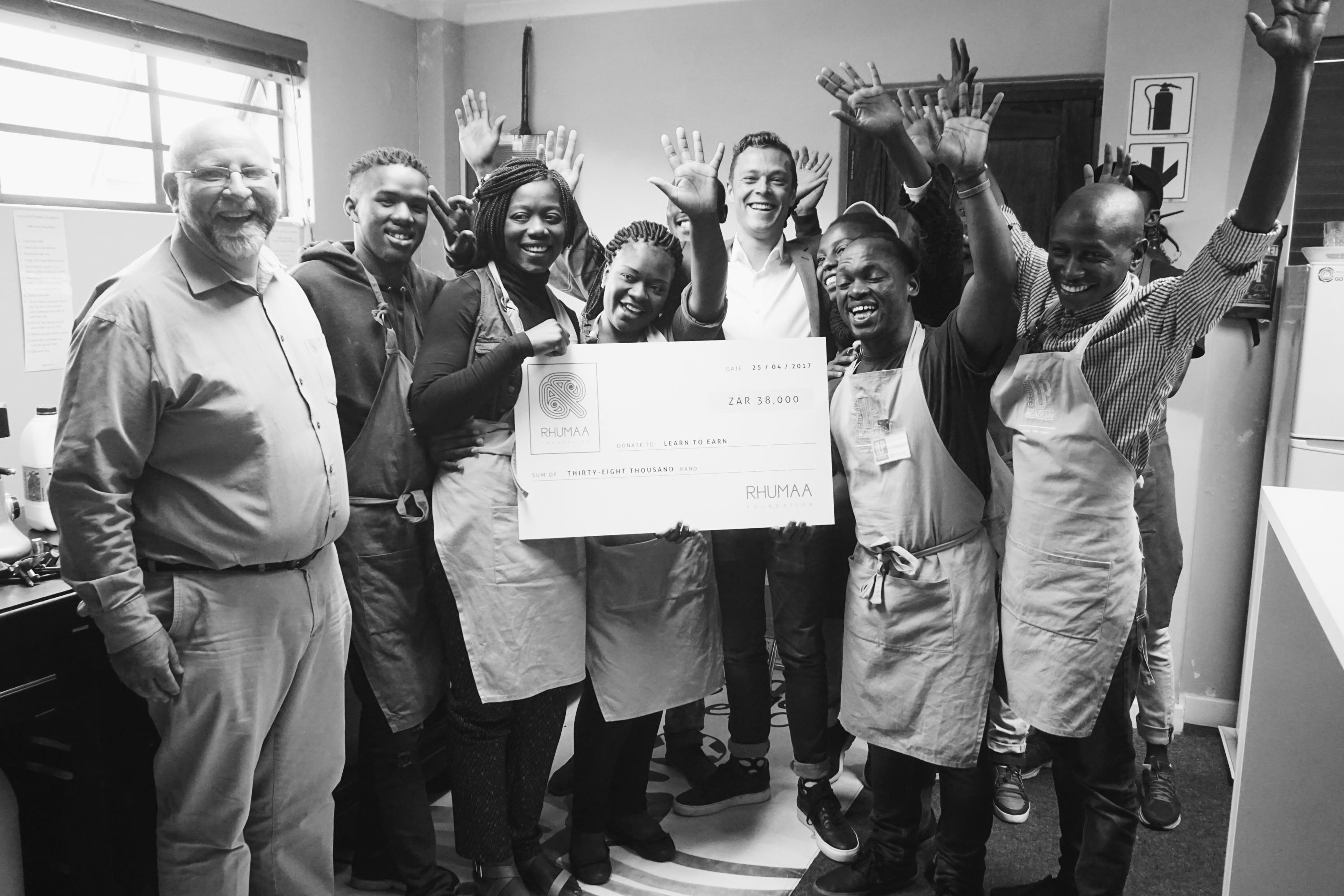 Today we have donated another cheque to our South African partner LearntoEarn, to the value of 38.000 ZAR (€2.620). This donation will be used for further skills training. Nothing makes us happier then to help the students from Learn to Earn to achieve their dreams!
We are proud to announce that we have made a donation to our South African partner Learn to Earn. With this donation we support six women to be part of the sewing course at Learn to Earn in 2017.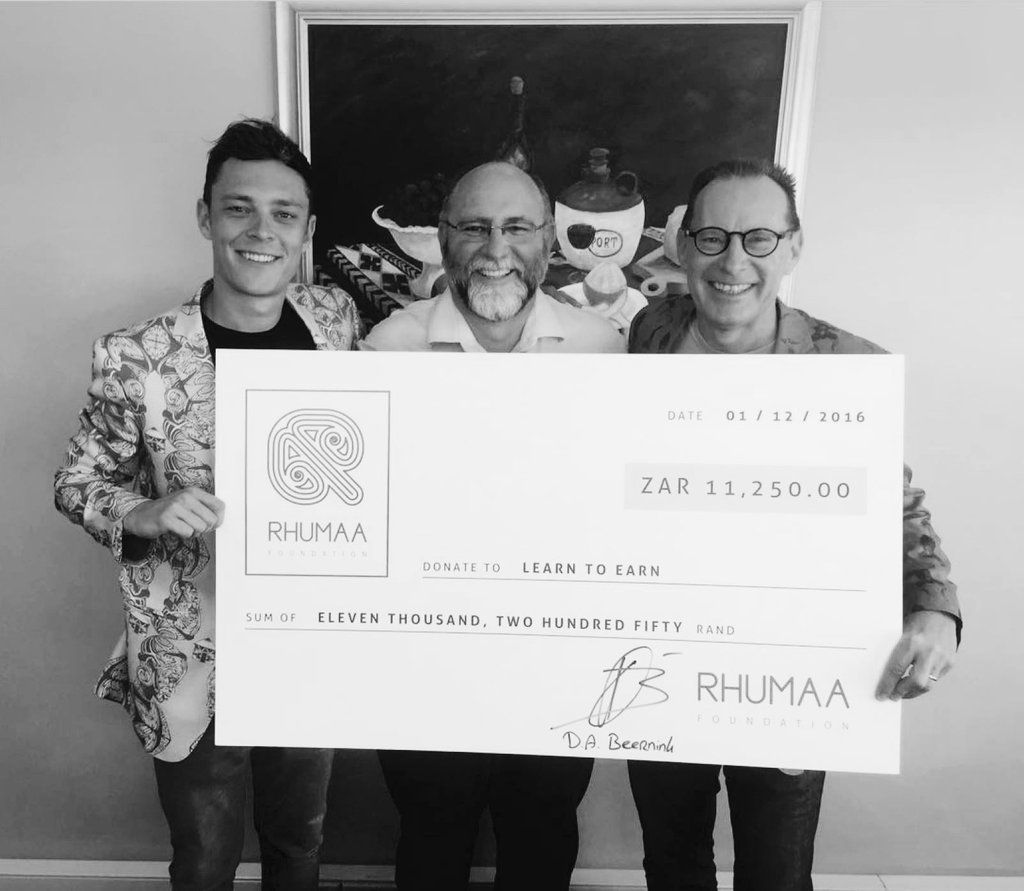 We recently received an update from one of Learn to Earn's Woodwork Graduates, Thandazile Mziwakhe, who completed the woodwork course in June 2015.
''… I would like to thank you once again, LtE for everything I was taught there. With your help to develop myself now everything is easy. Everywhere I go I'm welcomed because LtE is known for developing guys like us....now I'm working at Silverbirch Kitchens. Thanks to LtE.... I love you guys. Without you I would never have made it this far. Thank You again LtE.''