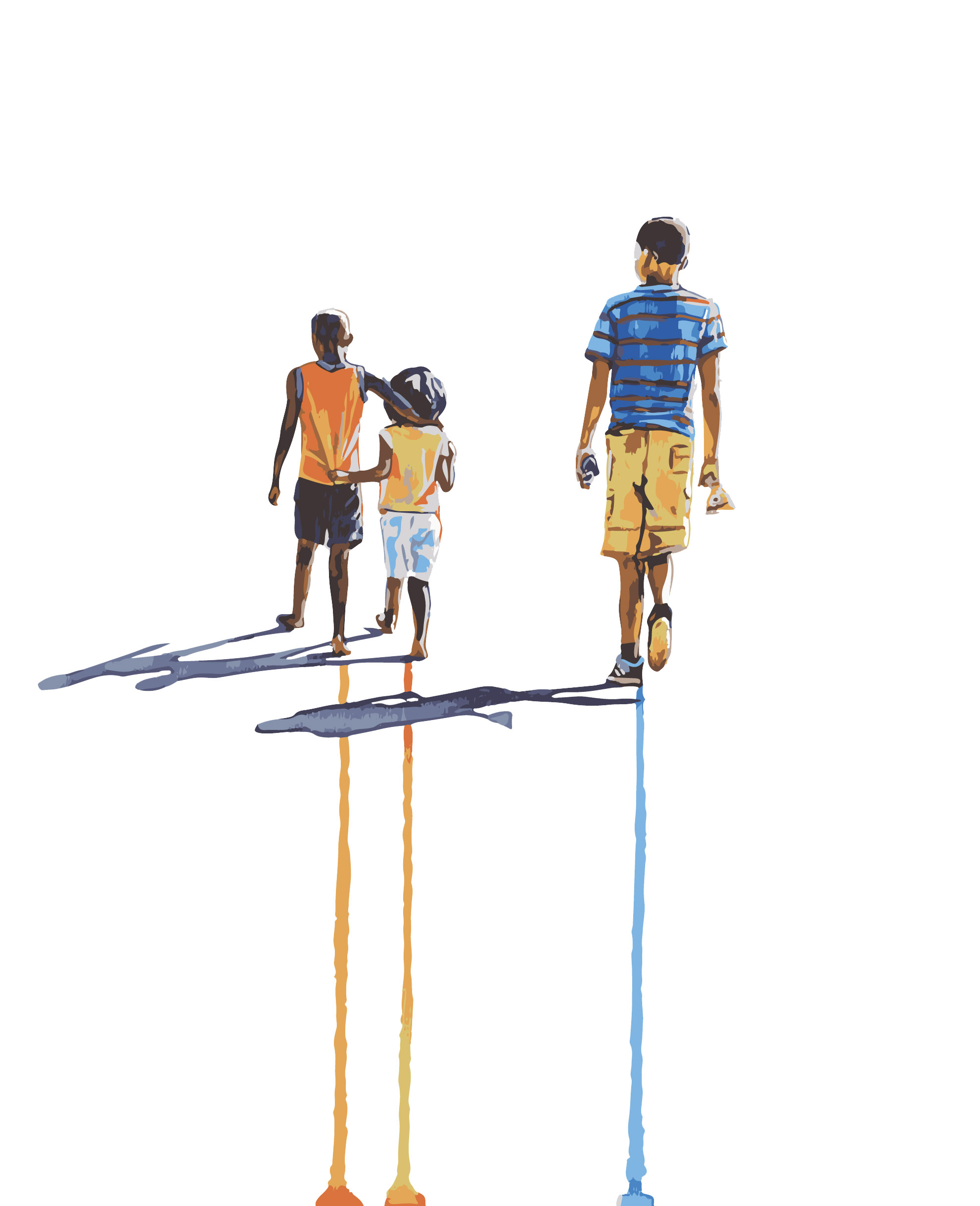 Young Houghmordeen Jansen; better known as Holmes is from Sedgefield in the
Western Cape of South Africa.

He started life in a tough neighbourhood, with what most people would acknowledge
as having the odds stacked against him. However, a special talent revealed itself to
him in primary school.
As time went by his art gave him the encouragement to strive for a better life and the
self-belief to persevere despite the hard times he experienced at home and the
poverty and joblessness he witnessed in his community.
Rachelle Momberg from Rhumaa goes behind the scenes to hear what Holmes Jansen, our
latest Township Soul collection artist has to say about life, his artwork and his art journey.
Rachelle: Can you tell us a little about where you grew up?
Jansen: I'm from Sedgefield; a small town on the Garden Route in Southern Africa. It's a
diverse community that I grew up in. I like to walk around there and take photos of
interesting looking people and their daily life, then paint that.

Rachelle: When did art start for you?
Jansen: I started drawing from about age six (6) but art really started for me in primary
school when I sold cartoon drawings to go on a school trip. I had my first exhibition at the
age of 15 and numerous murals and collections since. I've formed part of a group of artist to
do 3D street art at the Klein Karoo National Arts Festival (KKNK) and become a gallery artist
too recently with my township collections.

Rachelle: What role in society do you have as an artist?
Jansen: My role as an artist is to push the boundaries of art, change the idea of what
society expects and get people to recognise true passion. Also mentoring kids installs a
sense of empowerment for them to awaken their own talent that's why I've taken on the
responsibility of teaching a very young artist how to work in the acrylic medium.

Rachelle: What art styles and techniques do you identify with most?
Jansen: I identify with realistic art that's able to tell a story because in today's age, story
telling in art seems to be lessening rapidly. Recently I've developed a love for minimalism I
enjoy doing high detailed figures without a background, my reason for this is the fact that
it's challenging and takes me out of my comfort zone of doing traditional artwork.

Rachelle: Who is your all time favourite artist and inspiration?
Jansen: The Potato Eaters by Vincent Van Gogh is my favourite art piece and coming from
a poverty stricken community and family, I can relate to the story that the work tells.

Rachelle: What is the story behind the artwork we use in the Township Soul collection?
Jansen: The "Sedgefield collection" is a compilation of 40 acrylic illustrations depicting the
lifestyle of people living in Sedgefield. The art piece used by Rhumaa is three children that
were sent to a shop by their parents, an ordinary everyday scene in Sedgefield and can be
found daily.
The clothes that people in the township wear are usually colourful so it was easy for me to
find a wide range of colour to paint figures with. The drips were a result of me exploring
with the acrylic media.
What connects me to this piece is the fact that I grew up in a similar way to the kids in the
artwork and in the same town so I know what their lives are like and what they get up to
regularly.

Rachelle: What do you like most about this piece?
Jansen: Much like the style I used to illustrate the piece, its story is very simple the
characters shows a sense of community and unity which is what South Africans strive for on
an everyday bases.

Rachelle: When is your favourite time of the day to paint?
Jansen: I like to work in complete silent in the middle of the night then everyone is asleep.

Rachelle: What can we expect in the future from you?
Jansen: As a creative person I'm always looking to evolve and develop my style and
venture into new things. I've always had a strong desire to know more or to learn more so
my curiosity has to be the reason for me evolving creatively.
I would one day like to collaborate with England-based graffiti artist Banksy and if possible
do an exhibition with him.

Rachelle: Do you have an inspiration message to share with others?
Jansen: Life is what you put into it and what you make of the journey along the way.
The people you can identify with the most is often those who have been around you
for most of your life.